To have your photo or comment included in the Customer Album please contact us!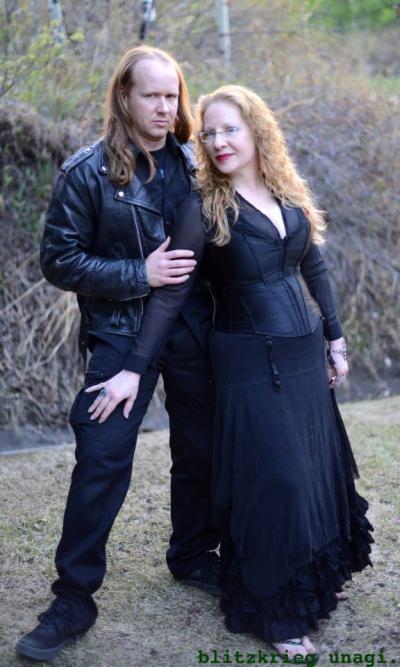 Perfect Goth couple..beautiful layering of Elysium and Windrush Skirts!
Marianne and Brooke
Beautiful Debi wearing Gypsy Moon at Renaissance Faire
Debi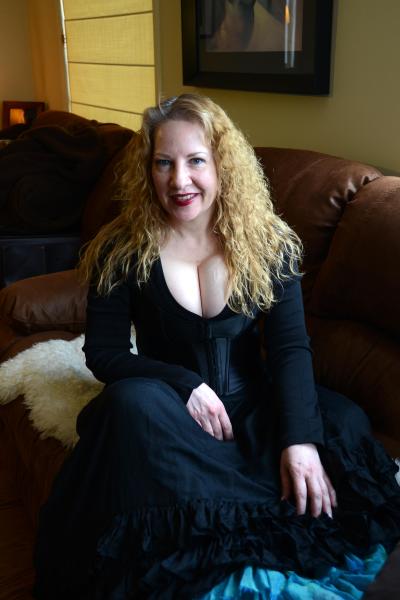 Beautiful goth girl adds color!
Marianne
Lori in our Nevermore Corset at Halloween
Lori
Candace,
Got my shawl today it is everything I hoped it would be, loved my scarf and gloves also
Thank you so much for all your beautiful products and the commitment to the quality of work you put in them.
Love all your stuff.

Denise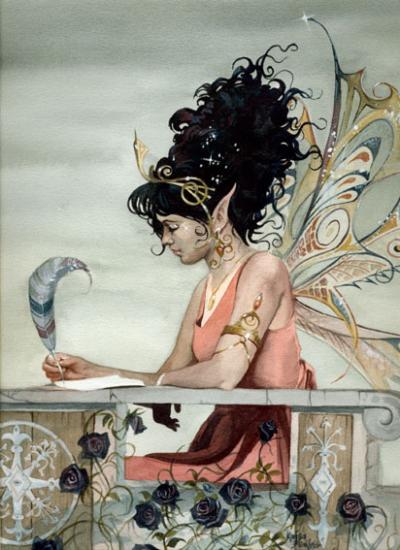 Just received my free gift in the mail today. Thank you so much for taking the extra effort and send me an absolutely beautiful scarf and the most adorable arm warmers I've owned. You truly went above and beyond, in spite of the storm and that fact that you could have easily denied the request. Thank you again!!

Brightest Blessings to the Ladies at the Moon <3
Ren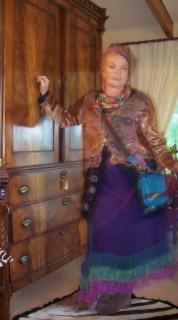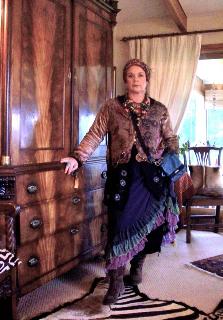 Four Winds Skirt in North...
Sandy
Dear Candace:

Please forgive me – I have been terribly remiss in not telling you sooner how much I adore my dress!

It is stunning – the color, the cut, everything!

I just want to put flowers in my hair and dance barefoot in the garden in it. You really know how to lift my spirits with your stunning creations. I will enjoy wearing it often.

Thank you again and my apologies for my very tardy response.


Lillian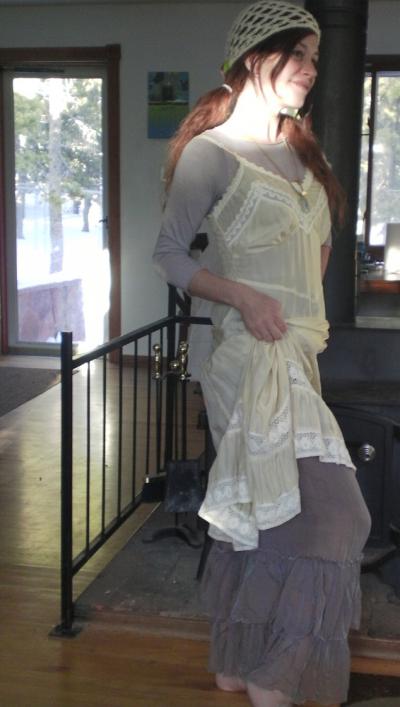 Greetings Fellow Moon Goddesses! Living in the beautiful but cold Colorado, I'm sure everyone knows that all it takes is a package from Gypsy Moon to Chase the Winter Blues away!

I ordered the Edwardian skirt most recently with Wraith top and it made me feel so divine and radiant, that led to me having a marvelous time trying on more outfits from my collection... All I can say is I don't need anything other than Gypsy Moon to make my heart sing... it makes my life a Fairy Tale and I thank Candace so much for Making our Dreams a Reality...

Blessed Be to all my Gypsy Moon sisters!

Cheri
Cheri
" I wore this beautiful gown last night to an Imbolc (Candlemas) ceremony, and the magic of the night began the minute I slipped the gown over my head...The Goddess is Alive and Magic is Afoot, especially when wearing Gypsy Moon"
Cheri